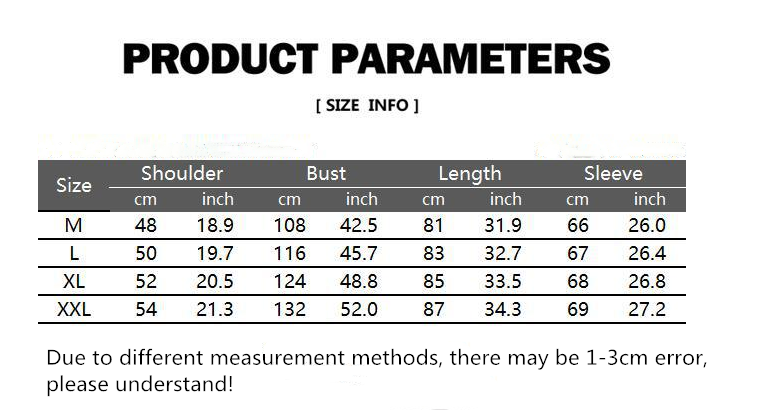 2020 cross border new style sweater dark series medium long hooded loose men's coat,It's made of polyester cotton blended fabric, straight vertical collar is loose, dark, medium and long hooded cover, arc front hem, showing the fashion trend of the city. The fabric is thick and pure black. Warm, fashionable, slim and durable, casual and suitable for young and middle-aged men aged 25-35.
Color: Grey / Black
Size: S / M / L / XL
Polyester 10%+Cotton 90%
Wash:Machine wash in cold water,Do not expose to the sun,Do not bleach.Not too hot
Polyester cotton blend:

Medium length Hoodie,Loose head,Arc hem,Tether,Dark system,Pure black,Loose standing tie hat,,Slim, warm and leisure,The fabric is fine in texture,,Warm and windproof,,Value for money,Deliver home,Convenient and quick
Your cart is currently empty.