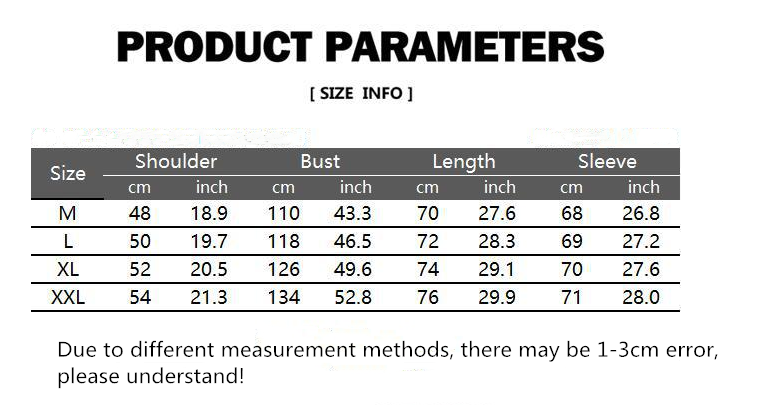 2020 new cross-border Assassin's Creed sweater is a loose coat with a black tie, which is made of polyester cotton blended fine weaving. It has a straight straight stand collar and a slim hat, a long black tie, a Assassin's Creed cover, and a straight waist at the back. It's fashionable and urban trend. The fabric is thick and pure black. Warm, fashionable, slim and durable, casual and suitable for young and middle-aged men aged 25-45.
Color: Black
Size: S / M / L / XL
Ingredients:Polyester 10%+Cotton 90%
Wash:Machine wash in cold water,Do not expose to the sun,Do not bleach.Not too hot
Polyester cotton blend:

Assassin's Creed,Loose head,Dark system,Pure black,Loose standing tie hat,,Slim, warm and leisure,The fabric is fine in texture,,Warm and windproof,,Value for money,Deliver home,Convenient and quick
Your cart is currently empty.