NB001# In 2020, the export of new monochromatic Capris for girls aged 3-8 will be painful. In spring and autumn, pure cotton and micro elastic will be practical. New monochromatic Decal Capris for girls will be sold in Europe and America,
size

Height:80-85cm
Height:85-90cm
Height:90-100cm
Height:100-110cm
Height:110-120cm
Height:120-130cm
color
Buyer Protection

30 Day Returns Guarantee
Full or partial refund if the item is not as described
Full refund for damaged items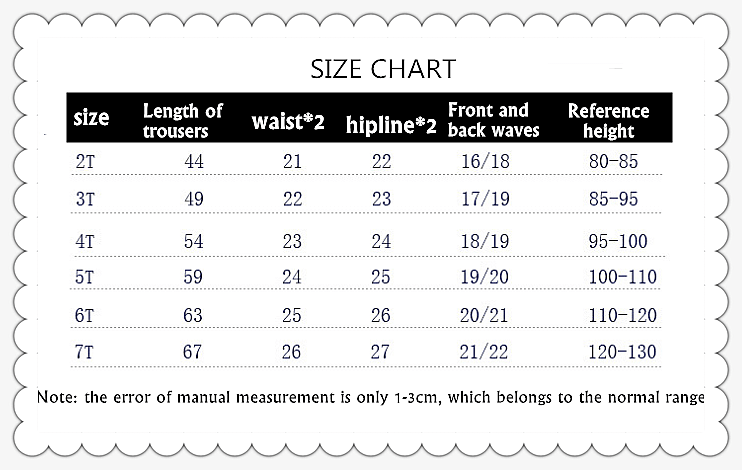 In 2020, the export of new monochrome PANTS LEGGINGS for children and girls aged 3-8, pure cotton micro elastic spring and autumn practical new monochrome Decal animal pattern nine point pants for girls monochrome piecing pattern nine point pants wholesale and retail in Europe and America,Pure cotton micro elastic knitting material, animal Decal pattern girls' nine point PANTS LEGGINGS, small and medium girls' single color mid waist nine point pants, elastic leather belt, generally in spring and autumn, winter and summer, safety grade A, various colors, classic style, gorgeous colors, 3-8-year-old girls' solid color Decal Leggings, girls like it, mothers like it.
·Product details
·Fabric index: Micro elasticity
·Thickness index: Standard
·Version index: self-cultivation
·Softness index: softness

·Item name: solid color applique Leggings
·Girls: 18-24m (2t) 24m-2y (3T) 3-4y (4T) 4-5y (5T) 5-6Y (6T) 6-7y (7T)
·Height dimension: 80-85cm (2t) / 850-90cm (3T) / 90-100cm (4T) / 100-110cm (5T) / 110-120cm (6T) / 120-130cm (7T)

·Age: 3-7 years old
·Fabric: 100% cotton
·Craft: Embroidered / printed woven cartoon animal pattern
·Quality: first class export quality
·Washing instructions: do not bleach, dry clean, hang and dry. The temperature of ironing floor shall not exceed 110 ℃, and the maximum temperature of hand washing is 30 ℃
·After the booking is successful, the goods will be delivered quickly and sent back to China by express delivery
Pure cotton Decal girls' cropped pants Leggings:

Cartoon little animal girl Leggings,3-7-Year-old children and girls,Single color cotton micro elastic Decal girl Leggings,All kinds of solid color pieces,Girl height 80cm-130cm,Large stock on hand,Real product map,Main sales channels: foreign trade,Order Booking
Your cart is currently empty.