Woolen coat women's autumn and winter mid-length 2020 step into the hot-selling Hepburn style solid color coat, women's clothing, women's coat, women's woolen coat
COLOR

pink
light yellow
off-white
black
SIZE
Buyer Protection

30 Day Returns Guarantee
Full or partial refund if the item is not as described
Full refund for damaged items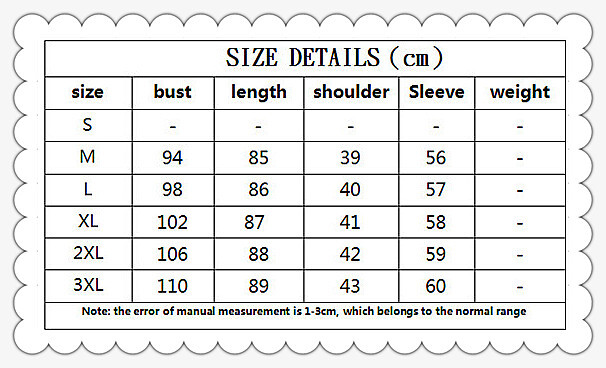 Woolen coat 2020 autumn and winter women's mid-length solid color lapel thickened slim women's coat, ladies woolen coat, ladies coat, material is 70% polyester + 30% wool, straight, mid-length coat, solid color, round neck, long Sleeves, no belt, single-breasted, high-temperature setting, non-iron treatment, stitching/sticking, spot, Korean version, commuting temperament, light-cooked style,
Product Details:
·Color: pink/black/off-white/light yellow
·Size: M / L /XL/2XL/3XL
·Fabric: 30 woolen cloth + 70% polyester
·Weight: 0.55KG
product Index
·Thickness index: moderate
·Version index: loose
·Elasticity index: no elastic
·Softness index: moderate
Suitable for people of all body types.
Main sales areas: Europe, North America, South America, Middle East, Africa, Northeast Asia, Southeast Asia
Washing instructions: do not dry clean, do not bleach, do not machine wash, hand wash is recommended, low temperature ironing, hang to dry
ByA**sThursday, 10 December 2020
I've been looking at this coat for a long time, and I've been hesitating. But when I got it, I thought it was worth it. The wool quality was very good and the handle was very good. It was a little expensive, but I still like it.
Your cart is currently empty.