Large size women's cotton-padded jacket, big fur collar coat, winter clothes, new fat sister, medium and long style export trade, ladies big fur collar winter coat, ladies cotton-padded jacket with hood, ladies cotton-padded jacket, winter coat
Buyer Protection

30 Day Returns Guarantee
Full or partial refund if the item is not as described
Full refund for damaged items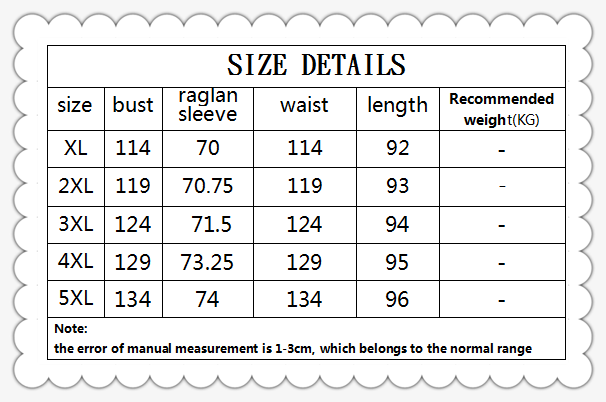 Large size women's cotton-padded jacket and big fur collar coat, winter wear, new fat sister, mid-length and slim, ladies winter jacket, ladies cotton-padded jacket, ladies cotton-padded jacket, winter cotton-padded jacket, made of polyester fiber, straight, medium-length, large fur collar with hood, Solid color, long sleeves, single-breasted button, patch bag, three-dimensional cutting, Korean version, stitching/stitching, spot, light cooked style, temperament commuting
Product Details:
·Colour: Black
·Size: XL /2XL/3XL/4XL/5XL
·Fabric: Polyester
·Weight: 0.70KG
product Index
·Thickness index: moderate cotton
·Type Index: Slim
·Elasticity index: no elastic
·Softness index: moderate
Suitable for people of all body types.
Main sales areas: Europe, North America, South America, Middle East, Africa, Northeast Asia, Southeast Asia
Washing instructions: do not dry clean, do not bleach, do not machine wash, hand wash, low temperature ironing, hang to dry
ByR****Sunday, 27 December 2020
I've been looking at this coat for a long time, and I've been hesitating. But when I got it, I thought it was worth it. The wool quality was very good and the handle was very good. It was a little expensive, but I still like it.
ByT***Thursday, 17 December 2020
This coat is so beautiful, it fits well, it's very good!
Your cart is currently empty.