NW001# European and American large size 2020 new camouflage gradient design men's casual slim zipper hooded sweater, printed sweater, long-sleeved sweater, clothing, men's tops, men's tops, foreign trade export
Buyer Protection

30 Day Returns Guarantee
Full or partial refund if the item is not as described
Full refund for damaged items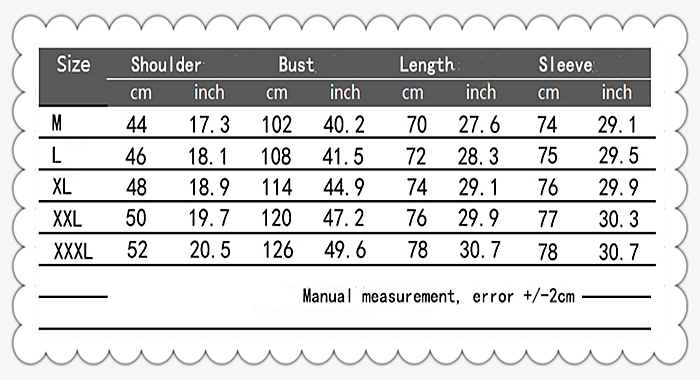 European and American plus size new camouflage gradient design men's casual slim zipper hooded sweater, men's sweater, material is polyester-cotton blended, youth popular, hooded sweater, long sleeves, ordinary style, camouflage pattern, no liner, casual style, zipper access control , Slim fit, plus size, cardigan, zipper pocket, printing/printing, sweater hooded, men's long sleeve sweater.
Product Details:
·3 colors: white/red/dark gray
· 5 sizes: M/L/XL/2XL/3XL
·Material: 100% pure cotton
·Commodity weight: 0.35KG
Product index
·Thickness index: moderate
·Type index: Slim
·Elasticity index: no bomb
·Softness index: Moderate
Suitable for friends between 28-50 years old and weighing between 50-80KG.
Main sales areas: Europe, North America, South America, Middle East, Africa, Northeast Asia, Southeast Asia
Washing instructions: Do not dry clean, do not bleach, do not machine wash, hand wash, low temperature iron, hang to dry
Your cart is currently empty.